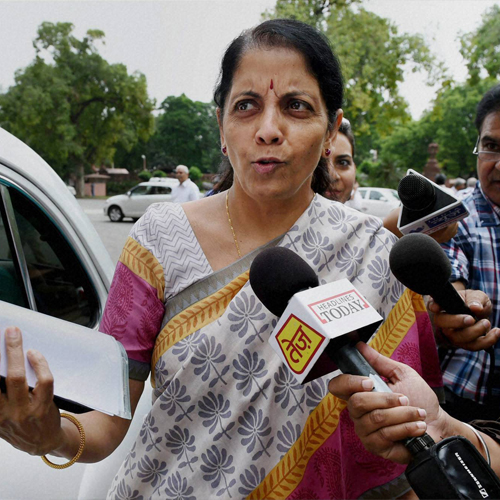 The Congress does not want a positive environment in India regarding Narendra Modi's visit to United States. And that could partially explain why the Congress is vehemently opposing the passing of the Bill in the Rajya Sabha, said the ministry of state for commerce and industry (independent charge) and minister of state for finance and corporate affairs Nirmala Sitharaman, in an interview to Indian Express.
She said that the passing of the Bill would cut down foreign exchange spending, and could also prepare Indian players to even export defence equipment at some point.
She said BJP and Congress had both brought the Bill to the Parliament and the other had opposed it. The Standing Committee had given comments of the Bill, the Congress had given its inputs as well. The Congress was ready to table the Bill in the Parliament. The same Bill had been brought now and the Congress was not ready to support it.
She further added that the BJP would not rush with reform agenda in spite of its numbers in the Lok Sabha. It would rather build consensus around each issue so that the people support it.
The Insurance Bill would primarily allow 49% FDI in the sector. The BJP does not have a majority in the Rajya Sabha, and the Congress is opposing the Bill there and wants it to be referred to the Select Committee.