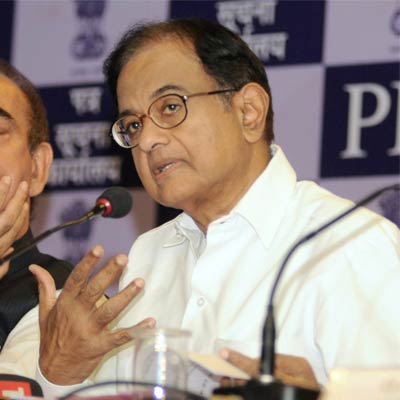 Congress has always given the call for unity of secular forces, senior party leader P Chidambaram said today indicating that the party would make efforts to rally all like-minded parties after the elections to keep Narendra Modi-led BJP out of power.
At the same time, he dubbed as "speculation and hypothetical" suggestion as to whether Congress would prefer to sit in the opposition if there is a substantial fall in its tally or prop any Third Front government with outside support. "This is all speculation, hypothetical. We have full faith that UPA led by Congress will come to power," Chidambaram said replying to a number of questions.
"As far as uniting secular forces is concerned, this call we have given all the time. Congress is at the head of all secular forces in the country... We have always been taking a lead position in uniting the secular forces," he said.
Chidambaram at the same time said that the party has gone into elections with the faith that the UPA headed by Congress will emerge victorious and asked the media to wait till polling for all phases are over. "I do not share your concern that there is any general resentment with UPA. Some sections of people want a change ..that is part of the democratic churning," he said rejecting questions on the perception that there is an anti-UPA atmosphere in the country and Congress is down in the dumps.
Referring to 2004 and 2009 Lok Sabha polls, he said that while predicting election results almost all opinion and exit polls and much of the media were hopelessly wrong.