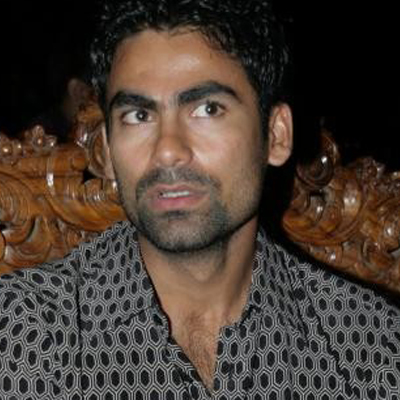 The first list of Lok Sabha candidates announced by Congress on Saturday has many surprises. While the party is yet to decide on the fate of former India captain Mohammad Azharuddin, who won the last election from Moradabad in Uttar Pradesh, it has fielded another cricketer, Mohammad Kaif, from Phulpur, a constituency in UP represented by India's first prime minister Jawaharlal Nehru. The seat currently belongs to BSP's Kapil Muni.
Other surprises in the list are the names of Bhojpuri film star Ravi Kishen, Oriya actors Aparajita Mohanty and Bijay Mohanty. As expected, Aadhaar chief Nandan Nilekani will contest from Bangalore South.
Kaif, who still plays first-class cricket, has not played a Test match since April 2008 when he was recalled to the squad for the series against South Africa. In late 2006, he was dropped from the ODI team. The constituency in Allahabad district from where Kaif will contest has a considerable Muslim and Dalit population. The Congress is banking on Kaif to turn around the party's fortunes by consolidating Muslim votes and garnering votes from other castes as well.
After 1977, the seat was won by the Congress only once in 1984. The Janata Party one it twice, Janata Dal also twice in 1989 and 1991, Samajwadi Party four times. In the 2009 general election, the BSP wrested it from the SP.