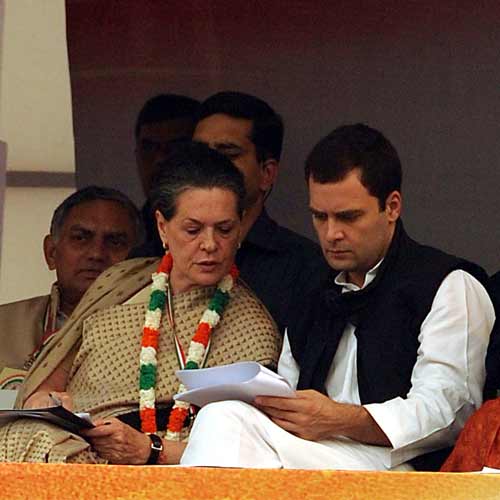 Seeking to regain its lost moorings in Uttar Pradesh, Congress today asked newly appointed district and city unit presidents to work with full dedication in the coming bye-elections.
"Congressmen have to work hard in the coming bye-elections as people are getting disenchanted with the Modi government and this void has to be filled by you through your hard work and dedication," AICC General Secretary and incharge of Uttar Pradesh Madhusudan Mistry told them here.
Mistry directed them to prepare a list of workers who are ready to give maximum time to the party for whom a camp would be organised soon. He asked the new district and city presidents to constitute their committees by September 24.
The AICC has also appointed senior leaders as incharges of the constituencies going for bye-election in the state.