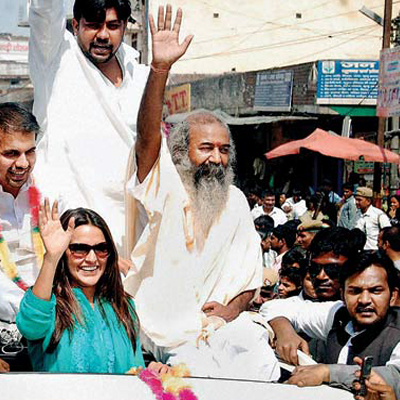 The Congress candidate from UP's Sambhal constituency, Acharya Pramod Krishnam, has lodged an FIR against an unidentified person for the alleged extortion of Rs 25 lakh from him, the police said on Wednesday.
An FIR was registered on Tuesday on Krishnam's complaint at Asmoli police station here, they said. According to the complaint, an unidentified person claiming to be associated with a regional news channel had been calling Krishnam for the past three to four days and demanding a hefty sum of Rs 25 lakh.
The unidentified person also threatened to show negative news against Krishnam if he did not fulfil the demand, the complaint said. The police are probing the matter and trying to trace the person.
The Sambhal seat will witness a multi-cornered fight among SP candidate Shafiqur Rahman, the BSP's Aquilur Rahman, the AAP's Naresh Singh and the Congress's Krishnam. Sambhal goes to polls on April 17.