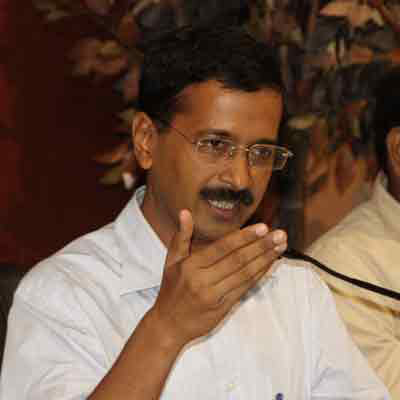 Aam Aadmi Party leader Arvind Kejriwal today alleged that both Congress and BJP are greedy for power while AAP was working only for the wellbeing of the countrymen.
"Congress and BJP are plundering the nation as they are greedy for power," Kejriwal told reporters in Amritsar, even as, he claimed that, "Whatever AAP is doing, only for the wellbeing of the people of nation."
Defending his decision of resigning from post of Delhi Chief Minister, he said, "Resignation was submitted purely on the basis of principles. People, who are telling me deserter, knew nothing about sacrifice."
Taking a dig at BJP, he said, "What BJP people knew about sacrifice. Today even a peon is not ready to forgo his position."
"Lord Rama went to exile for 14 years after leaving his kingdom. (I) thank God, BJP was not there at that time, otherwise they would have described Lord Rama as a deserter too," he said.
On 1984 anti-sikh riots, he said that party was trying its best to get justice for the riot-victims.
Kejriwal claimed that his party adhered to the real policy of Gandhism which was allegedly distorted by other parties.
During his road show in Gurdaspur, he accused the SAD-BJP ruling alliance of drug menace in the state.
"Drugs are spoiling the lives of our youths like termite and the Punjab government and its ministers are responsible for this menace," he said.
He alleged that Punjab minister Bikram Singh Majithia was having nexus with drug smugglers.