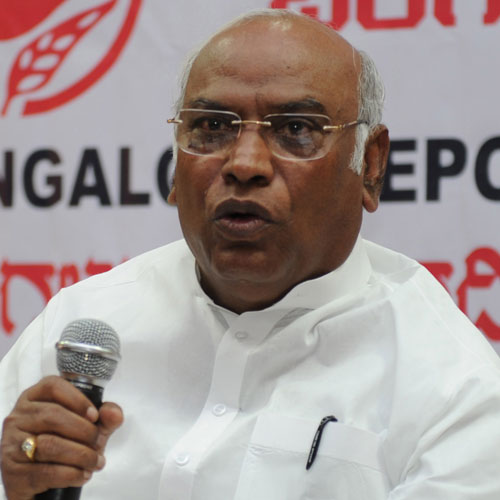 Mallikarjuna Kharge, who was chosen leader of the Congress in Lok Sabha, today said his party would not function as an "opposition for opposition sake" and its approach would be "issue-based".
"We will not function as opposition for opposition sake. It (our functioning) will be issue based in the larger interest of the country and society," Kharge told PTI in his reaction to the new role assigned by his party before leaving for New Delhi. The Congress as the Opposition party would, at the same time, discharge its responsibility in highlighting the "mistakes" of the Government, Kharge, a veteran Congress leader who has never tasted defeat in his more than 45 years of political life, said.
Profusely thanking Congress President Sonia Gandhi for reposing faith in him, he said, " I will do my utmost to measure upto the expectations of party president." I will sincerely and honestly try to discharge the responsibility in the interest of the country. Whatever job has been entrusted to me by my party president, I will try to come upto her expectations," he said. He said he would seek the guidance of Sonia Gandhi, Rahul Gandhi and other leaders and take all along in his new role.