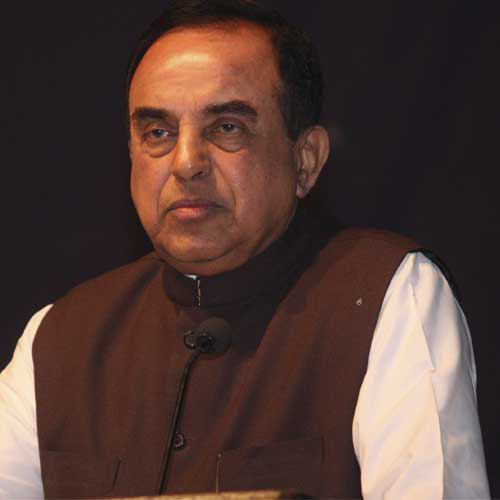 Bharatiya Janata Party (BJP) leader Subramanian Swamy on Saturday said that the Congress will only be embarrassed if they go to court to have their demand to be assigned the post of the Leader of Opposition (LoP), as they don't have the required number of seats.
"The requisite for post of Leader of Opposition is clear, and the Congress needs 55 seats for that, which they do not have. They can go to court if they want to, but they will only be embarrassed. It will be a slap on their face," said Swamy.
Congress has decided to raise the pitch in its demand for being accorded the status of the Leader of the Opposition for its nominee in the Lok Sabha.
It has been contended that Congress does not have the required number of 55 MPs or 10 percent of the total strength of the 543 member of the Lok Sabha to claim the LoP post for itself.
However party leader Shakeel Ahmed has said that there is no such rule and added that the leader of the party in Opposition which has the greatest numerical strength gets the post of LoP.