Wary of the Election Commission guidelines, Congress and BJP plan to release their manifestos on March 21 and 22.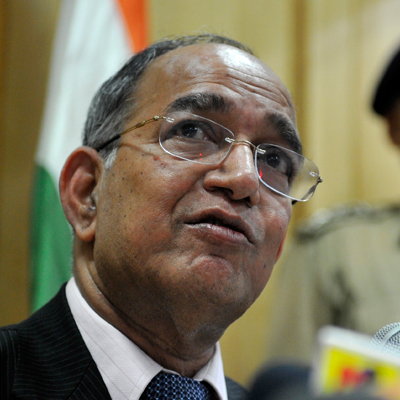 The Congress plans to release its manifesto on March 21 while the BJP will release its list of promises the next day, on March 22.
Both the parties promise to finish the selection of candidates before Holi on Monday, while leaving the rest of the decisions on their respective presidents.
The Congress manifesto committee will meet on Sunday to give final touches to the document and to ensure it doesn't invoke the anger of the Election Commission, which has asked parties to ensure financial implications are taken care of, when parties dole out electoral promises.
Congress president Sonia Gandhi will release the manifesto at the All India Congress Committee (AICC) headquarters in the presence of her son vice-president Rahul Gandhi and Prime Minister Manmohan Singh.
The Election Commission released manifesto guidelines for the first time, in deference to a Supreme Court judgment of July 5. The guidelines bar political parties from making promises that can't be fulfilled, and not without explaining how the promises will be met financially.
The guidelines were prefaced with an admission that "it is their (parties') right and duty towards the voters to include offers and promises in manifestos in a healthy democratic polity, but it cannot overlook the undesirable impact of some of the promises and offers on the conduct of free and fair elections and maintaining level-playing field for all political parties and candidates."
Union minister Anand Sharma, who briefed the media, endorsed external affairs minister Salman Khurshid's criticism of the Supreme Court and the Election Commission in trying to curb freebies promised by the parties ahead of elections, saying it was "not a rebuke or insult, but a comment every citizen has the right to make".
Asserting that "we respect both the institutions," Sharma said, "It is not the job of any authority to tell the parties what to write in their manifestos".
The BJP took on Khurhid, saying it was a bit unusual for him to criticise the Commission and the Supreme Court while on foreign soil (London) on the issue.