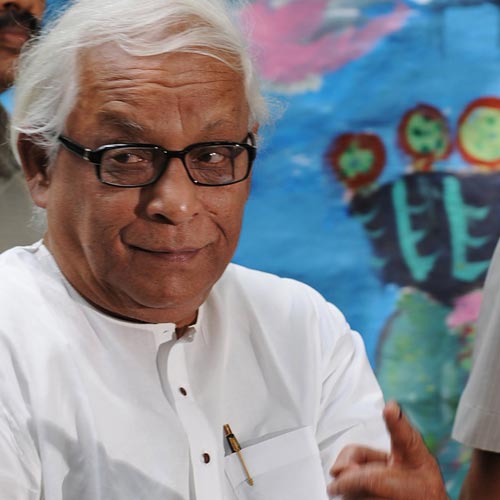 Describing the rise of communalism as a grave threat to the country, the Left Front on Friday said it was imperative to stop the BJP from coming to power to save democracy, the constitution and unity of India.
Speaking at a rally in the city to condemn demolition of the Babri Masjid, CPI-M leader and former West Bengal chief minister Buddhadeb Bhattacharjee blamed the economic policies of the Congress-led United Progressive Front for allowing communalism to gain strength.
"The country today is faced with a lot of dangers but the gravest of them all is a dangerous communalist power which is spreading its wings. And intensifying this communalist power is the policies of incumbent government at the centre," he said.
Bhattacharjee also criticised BJP prime ministerial nominee Narendra Modi without naming him directly.
"The person who a chief minister, has been accused of fermenting riots in his state as well as committing other offences, and has been chosen to lead his party. Was nobody else there to be chosen as their leader? There are riots in the country but he is unfazed, he is only concerned about how to come to power," he said.
Calling the BJP as synonymous to the Rashtriya Swayamsevak Sangh (RSS), the veteran Marxist urged Left powers in the country to unite to prevent the BJP from coming to power.
"BJP is synonymous to RSS which wants India to be a Hindu nation and exclude all other religions. With all our might we need to stop this party from coming to power for the sake of the democracy, unity and constitution of the country," added Bhattacharjee.