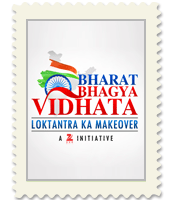 Days after coal minister Sriprakash Jaiswal admitted that seven files related to the coal block allocation scam were missing, the ministry told the Supreme Court on Tuesday that 80 per cent of documents related to the case sought by the CBI are untraceable.

In its affidavit, the coal ministry said: "Of the 236 documents sought by the CBI, 189 are not available. An inter-ministerial committee has been constituted to examine and review the non-availability of any file or document, and to suggest appropriate action for locating them within a month."

The investigating agency, in its affidavit filed on Tuesday, said no prior sanction should be needed to prosecute bureaucrats. It said doing that would amount to suspension of the court's power to monitor the investigation in the coal scam.

The coal ministry said search was on to trace seven files, 173 applications of coal block allocatees/applicants and nine other documents. It said of the 43 files, 21 have been handed over to the CBI and 15 are ready to be sent to the agency. "Efforts are on to locate the remaining seven files."

The CBI, meanwhile, sought the Supreme Court's permission to discuss with its prosecutors and special lawyers its findings in five cases related to the bungling in the allocation of coal blocks.