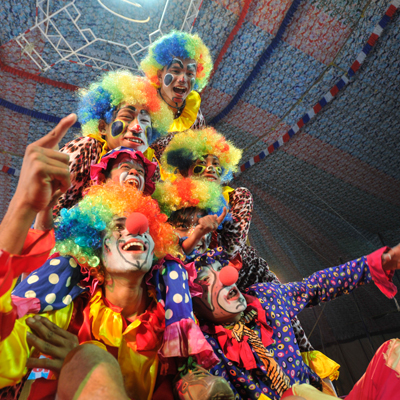 Locals here in Kashmir recalled peaceful days while watching a circus performance in Srinagar after almost three decades. Such events are a memory of peaceful days here for the locals but as the situation is improving day by day and silent mega circus events are being held again in Kashmir valley after almost three decades.
A Ludhiana based circus group is camping here since the past two months and are entertaining the locals with their immense skills. The circus has been set here in polo ground in the heart of the city and showcases performances every evening. Circus performances in Kashmir were held till mid 80s and people in large numbers used to visit these.
The circus owners, besides performing dangerous acrobats, have also laid focus on the comedy part of the performance. The locals were happy witnessing the circus after such a long time. An exhibition was also held on the sidelines of the circus where products from all over the country were displayed.
The kids especially had a wonderful time as many of them had witnessed such an event for the first time in their lives.