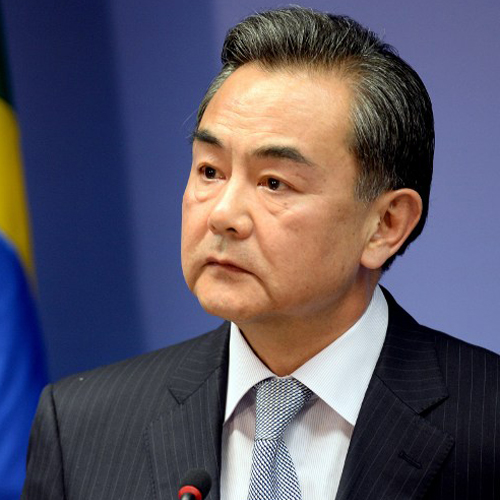 Chinese Foreign Minister Wang Yi, who is visiting India on June 8, will focus on pushing forward bilateral ties to a "new level" and seize opportunities presented by the assumption of power by the new Narendra Modi-led government.
Wang will be in New Delhi on a two-day visit from June 8 as a Special Representative of China's President Xi Jinping, Chinese Foreign Ministry spokesman Hong Lei announced at a media briefing in Beijing on Tuesday. "This is the first contact between the two governments after the Indian elections. During his visit, Wang will meet leading Indian officials and hold talks with India's new foreign minister Sushma Swaraj," Hong said. "They will have in-depth exchanges on how to push forward bilateral relations," he said.
Asked whether he will meet Indian Prime Minister Narendra Modi, Hong said the Foreign Minister's itinerary is still being worked out. "India has formed a new government and China and India now face a new opportunities of development. China is ready to work with the Indian side to seize the opportunity and push our strategic and cooperative partnership to a new level," Hong said.
In recent years, the strategic and cooperative partnership between China and India had sound and steady improvement, he said. "Our exchanges and cooperation in various fields has been promoted. We have sustained good coordination in international and regional affairs," Hong said.
Modi had last month invited Xi to visit, seeking greater engagement between the world's two most populous nations on issues of trade and regional security. The last Chinese head of state to visit India was Hu Jintao in 2012.
Modi and the BJP won the Lok Sabha elections by a landslide, ending a decade of rule by the Congress party that for most of the time since Independence in 1947 has been associated with a policy of non-alignment. Modi is keen to re-balance relations between New Delhi and Beijing that have long been marked by suspicion. China's closest ally in the region is India's traditional foe, Pakistan, whose prime minister, Nawaz Sharif, attended Modi's inauguration.
India runs a $40-billion trade deficit with China, and Modi is expected to seek greater market access to reduce that gap. China's own embrace of an export-led model has helped its economy outgrow India's fourfold since 1980.
With inputs from agencies