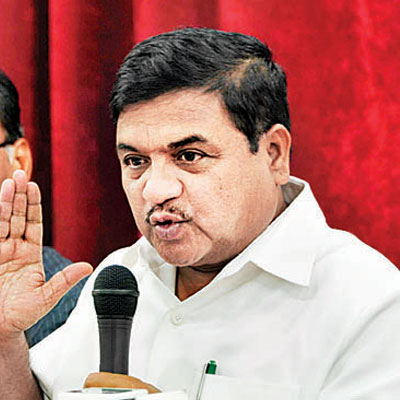 The children of policemen, civilians and naxalites killed during naxal attacks will be provided with special funds from the District Planning Council's (DPC) innovative scheme to help them continue their education, Maharashtra Home Minister RR Patil said here on Thursday.
Primary school students will be given an aid of Rs5,000 per year, middle school students Rs7,500 and college students will be given Rs10,000, Patil, who is also the district Guardian minister said in a release today after the DPC meet.
The minister also directed government officials to utilise all the funds allocated to the district for various developmental activities. During 2013-14, developmental funds of the district plan were spent completely despite various problems. The same spirit should be continued, he said.
A plan outlay of Rs326.67 crores was sanctioned for the year 2013-14 out of which Rs308.1 crores (99.74%) were spent.
For the year 2014-15 Rs117 crores have been sanctioned for the general schemes, Rs215.30 crores on the Tribal sub Plan (TSP), Rs31.3 crores for non TSP schemes and Rs21.15 crores have been sanctioned for the Scheduled Castes plans. All these funds need to be spent fully, the minister said.
A 'Shilpagram' scheme is being implemented from the innovative schemes under which 700 citizens will be given training, said District Collector Ranjeet Kumar. A programme of scanning the records of the Revenue department is also being taken up this year, he told the meeting.
Prabhu Rajgadkar, Project director of District Rural Development Agency (DRDA) presented the draft of Action Plan of Backward Regions Grants Funds (BRGF) for the year 2014-15 before the meeting.
MLAs Namdeo Usendi, Deepak Dada Atram, Zilla Parishad CEO Sampada Mehta, SP Suvez Haque, Chief Conservator of Forests TSK Reddi, were present on the occasion.