UPA's social sector schemes may bear the brunt of the fund reduction.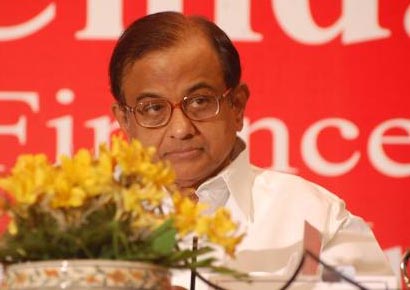 The fiscal heat appears to be getting to the Centre. Barely a month after the Union cabinet approved the plan expenditure, the finance ministry has asked the planning commission to reduce it by at least Rs3 lakh-crore, said a source.
The gross budgetary support for the 12th Plan period (2012-17) approved by the planning commission was Rs35,68,626 crore — 124% more that the 11th Plan (2007-12) realisation of Rs15,89,344 crore.
The reduction being sought is, thus, a little less than 10% of the outlay — a move that could see funding to several of UPA's projects getting pruned.
Bharat Nirman, National Rural Employment Guarantee Scheme and Rural Health Mission are among the programmes which could see some reduction in outlay, contrary to Chidambaram's earlier stand that social sector schemes will not be affected by fiscal correction moves.
The reduction, which will also have a bearing on central funding for state governments, is in line with the Kelkar committee's stress on fiscal discipline.
The panel had projected the worst-case scenario and contended that the fiscal deficit will go over 6% unless immediate measures are taken. As for measures, it had suggested drastic cuts in subsidies — which the finance ministry did not buy fully given the constraints of 'protecting vulnerable sections of the society', a euphemism for populist projects with less than a year-and-a-half to go before the general elections.
"There is not much scope to reduce the non-plan expenditure at present and that is why the focus is on reducing the plan expenditure. It will be a difficult exercise as we have cannot compromise with growth," said the source.
The finance minister's desperation also stems from the fact that the Reserve Bank of India has, time and again, refused to bring down key policy rates despite pressure from North Block, saying the old scourge called inflation is still at large. At any rate, if the government really wants growth to kick in, it should first set its fiscal house in order and reduce deficit by cutting expenditure rather than call for a reduction in lending rates, the central bank has argued.