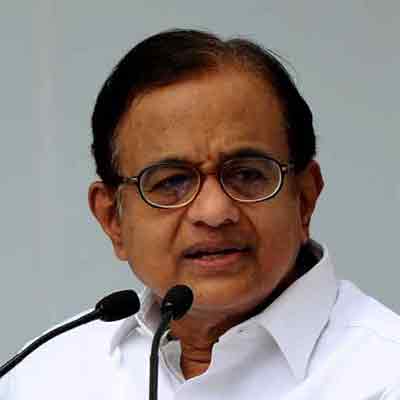 Finance Minister P. Chidambaram Saturday claimed that the economy is well on the path to recovery due to steps initiated by him during his term.
Chidambaram said the fiscal deficit had been suitably contained.
"Tax revenues have been more or less on the expected lines. Around Rs. 5500 crores were collected in direct taxes which was more than the revised estimate. There was a shortfall of Rs. 17,000 crores in revenues collected from indirect taxes. After discounting the share of states and and taking into account non tax based sources of revenue, the fiscal deficit is down by Rs.8,400 crore," he said.
He added that the Current Account Deficit stands at $32 billion for the financial year that ended, as compared to $88 billion for the year that ended before that.
He further claimed that the Cabinet Committee on Investment has done a great job through the Project Monitoring group in improving the investment climate in the country.
"Out of 169 stalled projects monitored, outstanding issues have been resolved in 108 projects, and fresh loans worth Rs. 1292 crores have been disbursed post the resolutions of the issues," he said.