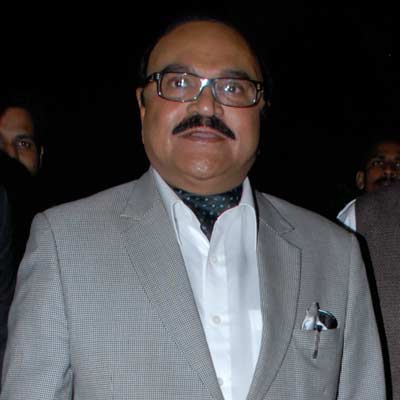 Nationalist Congress Party (NCP) leader Chhagan Bhujbal is finding himself increasingly isolated in the party, after his defeat in the recent Lok Sabha elections. Bhujbal was defeated by a margin of over 1.87 lakh votes in Nashik by Hemant Godse of the Shiv Sena.
Apart from the Modi wave, what did Bhujbal in was his vehement opposition to the extension of reservation benefits to Marathas.
Bhujbal had always played the OBC (Other Backward Castes) card. He has been opposing reservation benefits to Marathas in order to be more popular with the OBCs.
His reasoning was that, given the 50% cap, Marathas would have to be accommodated in the reservation bandwagon at the expense of OBCs.
This stance of Bhujbal had angered the Marathas so much that even chief minister Prithviraj Chavan was under tremendous pressure in the run-up to the elections to declare reservation for Marathas. Industries minister Narayan Rane had even prepared a detailed note in this regard. But Bhujbal opposed it tooth and nail. This adamant attitude cost him the election in Nashik, which he had treated as his pocket-borough.
Now, several Maratha leaders within even the NCP are baying for his blood, with some of them even reportedly asking party chief Sharad Pawar to drop Bhujbal from the cabinet. The NCP is dominated by Marathas and many in the party feel retaining Bhujbal in the ministry would be politically suicidal, with the assembly elections not too far away.
Bhujbal was earlier in the Shiv Sena, but he quit the saffron outfit since it opposed the Mandal commission report. He joined the Congress and later cast his lot with Pawar. When he was in trouble over the Abdul Karim Telgi affair, it was Pawar who came to his rescue. NCP sources told dna on Saturday that if Bhujbal is retained in the cabinet, their party would lose the assembly polls as well. This is because the state government is most likely to announce reservation for Marathas well before the assembly polls and if Bhujbal opposes the move again then it won't go well with the community.
Bhujbal is also being targeted by his former Man Friday, Sunil Karve, and BJP MP Kirit Somaiya. Karve, who is a chartered accountant and now with former chief minister Manohar Joshi of the Shiv Sena, has filed a slew of complaints against Bhujbal and the Mumbai Education Trust (MET) floated by him.
Now that the BJP is in power at the Centre, Somaiya is certain to rake up the allotment of several acres of land occupied by beggars' home in Chembur to a builder.