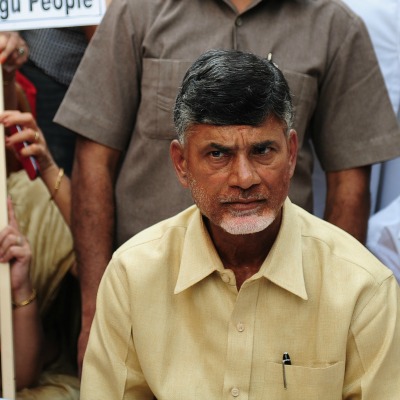 The Andhra Pradesh government has sought cooperation of a city-based premier crops research institute to improve agriculture scenario in the state.
In a meeting with functionaries of International Crops Research Institute for Semi-Arid Tropics (ICRISAT), Chief Minister N Chandrababu Naidu yesterday discussed ways to transform agriculture sector in Andhra Pradesh in the next five years, an official release said.
"The Chief Minister has asked ICRISAT to collaborate with the government in making Andhra Pradesh a drought-free state. He has asked ICRISAT executives to adopt innovative science-led technologies to transform rain-fed as well as irrigated agriculture in the state," it said.
Naidu asked ICRISAT to suggest appropriate cropping systems, based on the availability of land and resources, for creating better livelihood opportunities for people.
Stating that the institute would offer its support to the government, its officials informed the CM that they would follow the government's mission-based approach through convergence, capacity building and collective action, the release said.
Lauding the institute for its effective rain water management techniques, Naidu asked the team to work out a plan on water management, food security and improving livelihoods of farmers to make agriculture profitable. He also urged the ICRISAT team to work on technologies that the state can capitalise on.
ICRISAT Director General William D Dar, Suhas P Wani, director ICRISAT Development Centre and other officials were present on the occasion, the release added.