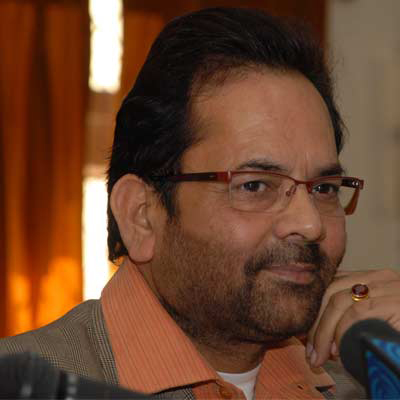 Bharatiya Janata Party (BJP) leader Mukhtar Abbas Naqvi said on Monday the Centre is seriously working towards rescuing Indian nationals stranded in Iraq. "Our government is very serious about our nationals, those who are stranded in Iraq, and it is working sensitively and seriously," Naqvi said.
On Sunday, External Affairs Minister Sushma Swaraj assured those families whose members have been abducted in Iraq that all efforts are being done to rescue them during her meeting with them on Sunday. At the end of the meeting, the families were reassured that the government is doing everything under its capacity. Swaraj also held a meeting with Indian envoys posted in Gulf countries and discussed the situation in Iraq. The ambassadors of Gulf countries posted in Delhi also met her and gave their views on Iraq and the region at large.
According to the ministry of external affairs (MEA), there are 100 Indians stranded in the conflict zone, along with 46 Indian nurses in Tikrit. Overall, there are nearly 10,000 Indians in Iraq as per official figures. However, with many Indians being there without legal documents, the actual number runs much higher.
Iraq is witnessing serious strife with Sunni militants, led by the jihadist group the Islamic State of Iraq and the Levant (ISIL)​, marching towards the capital Baghdad. Hundreds of thousands of Iraqis have been displaced in the fighting that broke out on June 10.
For full coverage of the Iraq crisis, read here.​