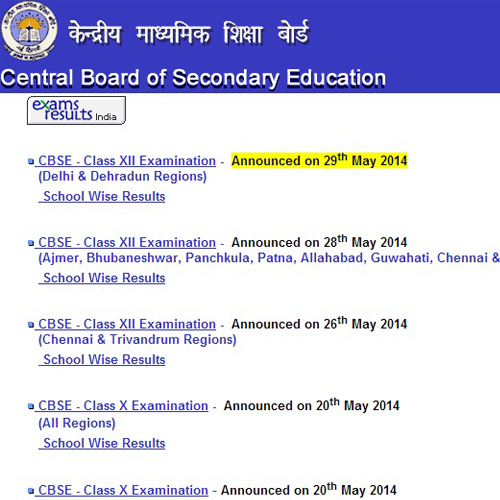 Putting an end to a long wait, the Central Board of Secondary Education (CBSE) finally declared the Class 12 results of all regions on Thursday, when at 11 am, it put out the results of the Delhi and Dehradun regions.
The CBSE had declared the results for Chennai and Trivandrum regions on Monday, May 26, after which there were strong rumours in other regions of the rest of the results being declared for them on Tuesday. But Ajmer, Panchkula, Allahabad, Bhubaneshwar, Patna and Guwahati regions saw their results on Wednesday, May 28, leaving students of the two northern regions waiting.
The latest results show that girls have fared better than boys.
The students can now access their results on www.cbseresults.nic.in, where they just have to enter their roll number. They can also receive their results via SMS and Interactive Voice Response System (IVRS).