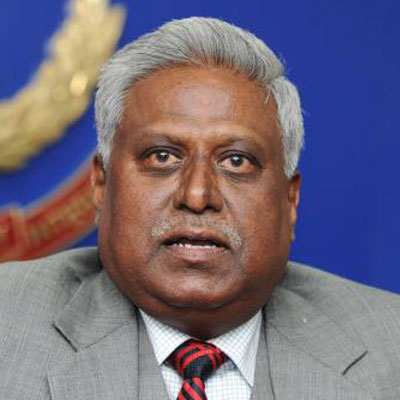 After gathering documents from various states, the Central Bureau of Investigation (CBI) will soon file the first set of cases in the multi-crore rupee Saradha chit fund scam by next week.
The seven-member Special Investigating Team (SIT) of CBI has already collected voluminous documents from West Bengal, Odisha, Northeast and Bihar, which were being scrutinised, official sources said. "We have gathered all the material.
We will begin the probe at the earliest," CBI Director Ranjit Sinha said. Sinha had written letters to Chief Secretaries of West Bengal and Odisha asking them to provide logistic support to the team constituted to probe the scam.
With the first case in this scam expected to be registered next week, the SIT met the Chief Secretary, the Director General of West Bengal Police and the state Home Secretary and sought their cooperation in collecting the voluminous documents related to the scam, official sources said here.
The agency also sought assistance from the Secretary and the Director General of Odisha Police and asked for documents pertaining to the case, the sources said.
The Supreme Court had asked the state governments to provide all logistical help to the CBI team probing the Saradha chit fund case. Sinha said the focus of CBI was to expose the conspiracy behind the alleged scam.
The CBI has constituted seven-member SIT to probe over Rs 10,000-crore Saradha chit fund case and collect documents from Odisha, West Bengal, Bihar and Northeastern states.
The SIT, headed by Joint Director Rajeev Singh, will also probe the role of market regulators like Securities Exchange Board of India (SEBI) and Reserve Bank of India (RBI).
CBI Special Director Anil Kumar Sinha has been asked to monitor the progress in the probe and exercise administrative control under the overall supervision of the CBI Director.
CBI will also look into the role of SEBI, authorities under the Companies Act and the RBI as directed by the apex court, agency sources said. "Investigation conducted so far puts a question mark on the role of regulatory authorities like SEBI, Registrar of Companies and officials of RBI within whose respective jurisdictions and areas of operation the scam not only took birth but flourished unhindered," a bench headed by Justice T S Thakur had said in its order.
Saradha Group's chief Sudipta Sen was arrested by West Bengal Police in Kashmir last year. Kunal Kumar Ghosh, a Trinamool Congress MP, was also arrested on November 23 last year in connection with the scam. Ghosh was the media CEO of Saradha Group of Companies.