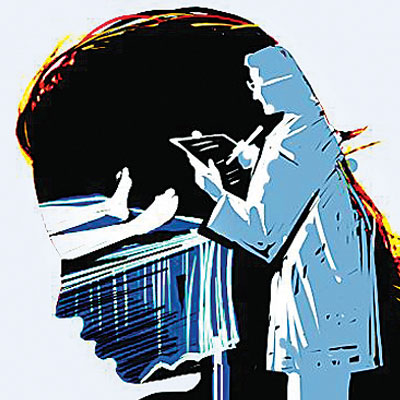 With the level of river Ganga rising, the CBI constituted medical board to look into the alleged rape and murder of two girls in UP's Badaun district will exhume the bodies of the victims on Staurday for fresh autopsy.
CBI has earlier planned to carry out the process on Sunday, but in the wake of rising levels of Ganga threatening to inundate the graves, the medical board has decided to do so today.
CBI sources said the agency has made all the arrangements to conduct fresh autopsy near the graves.
Unless there is a compelling reason to do post-mortem elsewhere, the medical board will undertake the process on the spot. The sources said the board of three-forensic experts has recommended that fresh autopsy was needed before forming any opinion which will necessitate exhumation of bodies.
Following the recommendation, CBI has taken permission from appropriate authority, to exhume the bodies and proceed with fresh postmortem. The sources said there was no need to take consent of the family members and only permission required is from the local authorities.
Concerns were raised by locals that level of Ganga river, which flows adjacent to the grave of the minors, is rising because of heavy rains in Uttarakhand and might inundate it. The need for fresh autopsy was felt after the postmortem report of the local doctor was only suggestive of rape without conclusively proving it.
Highly-placed sources in the agency said the first post-mortem was conducted at night, which is usually against laid down procedures. Post-mortem is not conducted after sunset except in emergency cases. The postmortem was conducted by a lady doctor who had apparently no prior experience of it, said the sources.
The shocking incident took place after the cousin sisters aged 14 and 15 years went missing on May 27. They were gang-raped and their bodies were found hanging from a tree in Katra village of the district.
Four accused including one constable have been arrested in connection with the gang-rape and murder of the two minors in Uttar Pradesh's Badaun district. "We found the dead bodies hanging from a tree. We have arrested a constable along with 3 others," said Superintendent of Police, City, Man Singh Chauhan.
The incident had sparked a nationwide outrage.
For complete coverage, read: Badaun gang-rape