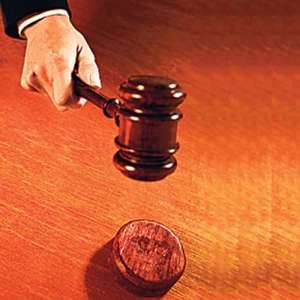 The Odisha High Court on Tuesday issued notices to three more MLAs, including Minister Badrinarayan Patra, and several others in respect of three petitions challenging their victories in state assembly elections held in April. A single-judge bench of Justice S C Parija issued the notices to the respondents and posted the matters to be heard next after three weeks.
With these notices, the number of MLAs whose elections would be under the scanner of the HC has mounted to 12. While the MLAs of Rengali, Bijepur, Bhawanipatna, Jharsuguda, Khurda, Chilika, Khandapada, Sundargarh and Raghunathpally have already been issued notices by separate benches of the High Court, the Ghasipura, Parjang and Mohana MLAs were issued notices today.
Ghasipura BJP leader Satyabrata Panda has challenged the election of BJD leader Badrinarayan Patra claiming the election was not conducted in a proper manner and many provisions under Peoples Representation Act were flouted. Patra had defeated Panda by a margin of over 88,000 votes in an eight-cornered contest.
Bibhuti Pradhan (BJP) of Parjang has challenged the election of BJD's Nrushingha Chandra Sahu alleging the BJD leader had submitted a false affidavit at the time of filing nomination in which some criminal cases pending against the MLA have been missing.
Dasarathi Gamango, Congress leader from Mohana, who lost the election by a slender margin of 115 votes, has challenged the election of Basanti Mallick (BJD) alleging there were irregularities during voting in 32 booths.