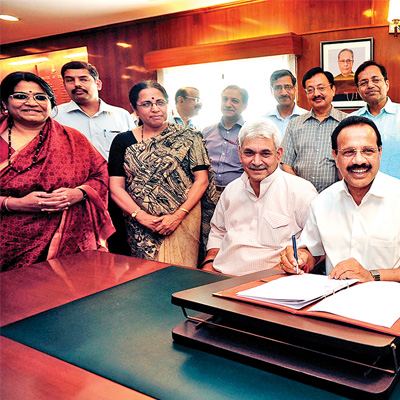 Ahead of the first railway budget by the Narendra Modi government being presented today, passengers across the nation are expecting better services that are easy on the pocket.
Shibudeep Mukherjee, a passenger from Kolkata, told ANI, "Service needs to be good. The ladies and small children are forced to stand. There should be more security. These should be taken care of. Local trains also never run on time."
For LIVE coverage of budget, visit: Budget 2014
Gautam Mukherjee, another passenger, said that he wanted more security and reasonable fares.
He said, "Fare should not be more. Passenger security should be taken care of. Development should take place. The fare should be raised up to the limit that middle class would not face the problem."
Some other passengers batted for sops like more student discounts. Ashish Kumar Singh, a passenger from Kolkata, said, "We want that fare should not be more. More facilities should be given and concession for students should be increased."
A passenger from Raipur, however, did not mind the fare being hiked, provided facilities are also improved. "In this rail budget facilities should be there. Cleanliness and hygiene should be maintained. Its right that fare has been increased but facilities should also be given according to it. There is no problem in fare hike but facilities should also get increased."
One common refrain is of passengers wanting more local trains. A passenger from Trivandrum added, "By providing more local trains we can reduce the time lap to express trains. We need more stops."