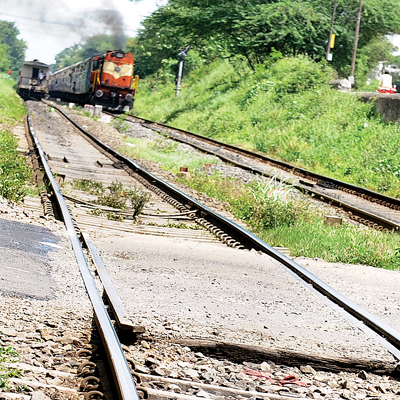 Due to heavy rains near Igatpuri today, a boulder fell on Up line (4 km from Igatpuri), resulting in breakdown of train services on Up line at 8.30 am. This has resulted in delay in Up long distance train traffic.
12262 Howrah-Mumbai Duranto and 13201 Patna-Lokmanya Tilak Terminus Express have been held up since 8.30 am. However, subarbun traffic to and from Kasara is running as per schedule.
Boulder Special and Wiring Train have been sent to the site for restoration of the line. Shri Sunil Kumar Sood, General Manager, Central Railway along with officials have rushed to the site to supervise the restoration work.
Up long distance trains from Igatpuri will be affected until restoration.
The following trains have been terminated:
2140 Nagpur-Mumbai Sewagram Express at Igatpuri and will run as 12139 Mumbai-Nagpur Sewagram Express from Igatpuri.
12072 Aurangabad-Dadar Janshatabdi Express at Lahavit and will run back as 12071 Dadar-Aurangabad Janshatabdi Express from Lahavit.
12118 Manmad-Lokmanya Tilak Terminus Express at Devlali and will run back as 12117 Lokmanya Tilak Terminus-Manmad Express from Devlali.
51154 Bhusaval-Mumbai Passenger short terminated at Manmad and will run back to Bhusaval.
51153 Mumbai-Bhusaval Passenger at Kasara and will be backed up to Mumbai.
The following trains have been diverted:
11094 Varanasi-Mumbai Mahanagari Express arriving Chhatrapati Shivaji Terminus.
12142 Patna-Mumbai Express arriving Chhatrapati Shivaji Terminus.
11056 Gorakhpur-Mumbai Godan Express arriving Lokmanya Tilak Terminus.