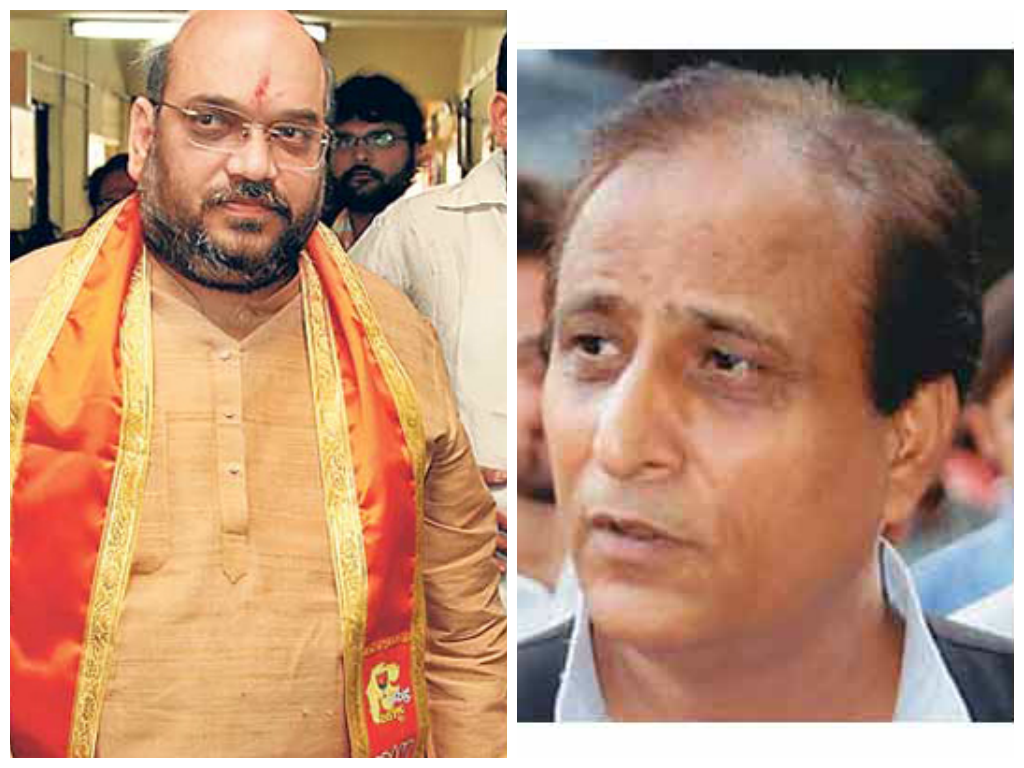 With the parochial statements of the likes of Mulayam Singh, Abu Azmi, Azam Khan, and Amit Shah dominating the election news, the Election Commission's decision to lodge FIR against Amit Shah and Azam Khan and ban their rallies in Uttar Pradesh comes as a breath of fresh air. The Election Commission (EC) has upheld the values of secularism by treating lunatics of different fundamentalism in the same manner.
The Congress party, which claims to endorse secularism, can take a leaf out of EC's book. We have seen two brilliant professionals suffer the consequences of fundamentalism in India. MF Hussain was exiled because his paintings offended Hindu bigots. And Salman Rushdie had a hard time because his book 'Satanic Verses' did not go down well with Muslim fundamentalists.
Ramachandra Guha had said that this was a great chance for Congress to walk the talk of secularism but unfortunately, it was blown away. He had said, 'They could have honoured Hussain with a Bharat Ratna, which he richly deserved. And Salman Rushdie could have been awarded a Padma Vibhushan. It would have been a strong statement and offended bigots of both sides.'
However, if we want to see the end of the likes of Amit Shah and Azam Khan, their respective political parties should be held accountable. A strong action against the party would be a welcome precedent. Otherwise, if Modi-led BJP comes to power, Amit Shah is most likely to have a portfolio. Moreover, the fact that Modi has not deplored his comments indicates that he endorses these actions. If one can read between the lines, the message is not too pretty. Similar is the case with Azam Khan.
Having said that, smart and manipulative leaders exploiting the religious sentiments of blind followers is not a new thing in India. Mohammad Ali Jinnah was an atheist as far as his personal life was concerned. He loved his ham sandwich and whiskey. But he was smart enough to exploit communal differences and incite Muslims against Hindus to create mayhem in the mid-1940s.
Savarkar was akin to Jinnah. He tapped into the feelings of Hindu fundamentalists and provoked them against Muslims through Hindu Mahasabha. The legacy still continues. For every Asauddin Owaisi, there happens to be a Bal Thackeray. For every Bajarang Dal, there is Students Islamic Movement of India (SIMI).
When I wrote an article condemning Amit Shah and Azam Khan, I was abused for putting them in the same boat. However, the fact remains, and EC would agree, that both of them are two sides of the same coin.