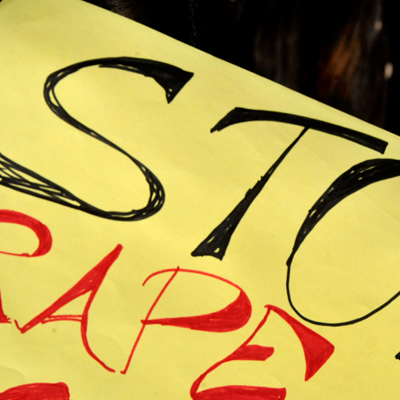 The Bombay High Court has asked the state government to list the steps it has taken to implement the directive of the Supreme Court to curb the menace of eve-teasing in public places.
The court gave this direction during the hearing of a suo motu public interest petition after the court confirmed the death sentence to one of the two rapists and killers of a young BPO employee in Pune in 2007.
Taking a cue from the Pune case, the court raised the issue of safety of women, especially those who work late shifts. "What happened to the directions," justice Naresh Patil and justice Abhay Thipsay asked.
The division bench referred to the directions issued by the Supreme Court on November 30, 2012, for effectively dealing with eve-teasing after it found that there was no legislation to deal with the menace.
"The question of security of women is a burning issue. Apart from security which is to be provided to the women working late, it has been noticed that in a large number of cases there have been instances of eve-teasing and people who have tried to rescue such women have been assaulted or murdered in a few cases," the judges said.
The Supreme Court had laid down clear guidelines, like installing CCTV cameras in public places, directing public transport vehicles to go to the nearest police station in case of a complaint of eve-teasing. The high court judges sought to know whether the state government had undertaken an exercise to sensitize drivers and conductors of transport undertakings on this matter.
The court posted the matter for further hearing April 10 after the state sought time to respond to its queries.
The Supreme Court had listed some urgent measures to be taken which included deputing plainclothes policewomen at public places like bus stands, railway and metro stations, cinema theatres, malls, parks, beaches, in public vehicles and at places of worship, as well as installing CCTV cameras at strategic places.