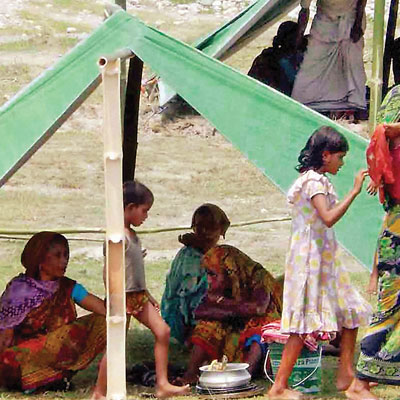 The All Bodo Students Union (ABSU) on Monday alleged that no government at Centre and in Assam has done anything for the development of Bodos and said that they are now looking forward to the Narendra Modi government to resolve the long-pending issues concerning the ethnic community. The ABSU has been spearheading the movement for separate Bodoland state within Assam.
"The governments in Assam have not formulated a single policy or a project dedicated especially for the development of Bodos since the time the State came into existence.
"The 2 million Bodos living in Assam are being exploited and discriminated against from the last 50 years, which we cannot bear anymore. This is why we demand for a separate statehood of Bodoland," Pramod Boro, president of ABSU told reporters in Mumbai.
The ABSU delegation is on tour of Maharashtra to spread awareness about their demand and seek support from general public on the separate statehood issue.
"No government at Centre has taken any initiative to resolve the long standing demands of Bodoland region and other issues faced by Bodos and other plain tribals of Assam," he said.
Boro said that since BJP's election manifesto has touched upon the problems of Bodos, they now expect Prime Minister Narendra Modi to expedite the work to ensure development of the region and uplift Bodos.
"The Bodos want quality education, skill upgradation and employment for youths of the isolated and backward regions. (Narendra) Modi-ji in his campaigns and manifesto had touched upon our problems. We now expect him to take it forward and bring out a permanent solution to the Bodo issue," he added.
To a query on the violence in Assam in recent past, Boro said: "We have no fundamental rights while we are in Assam. Bodos are portrayed as criminals in society which is not true. We do not support violence at all." He said that the Bodos wanted a solution of long pending "extremism problem" in the North East and want the government to create a violence-free society in the Bodoland region.
Replying to a query, Boro said that The Armed Forces Special Powers (Assam and Manipur) Act (AFSPA) should be "completely repealed" as lives of thousands of innocent people are being destroyed because of the Act.
"The army should be used to fight external forces, and not against fellow Indians. Since the army is being used against us, it makes us wonder if we are outsiders. Thousands of people are dying due to this Act as people are being falsely linked to terrorists and are killed. We cannot bear with the AFSPA Act anymore," Boro said.
If the principles of the current government are in favour of creating smaller states, a separate state for Bodoland region should be considered, he added.