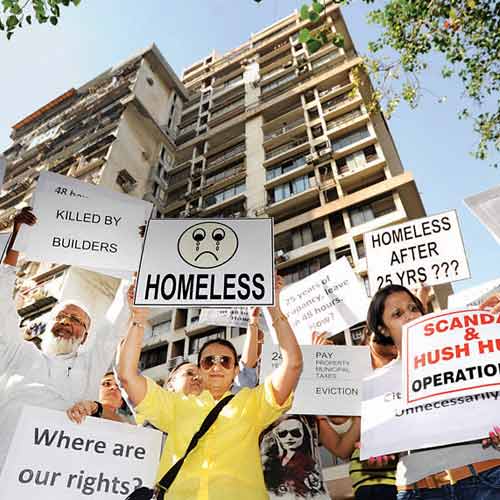 Brihanmumbai Municipal Corporation (BMC) has served evacuation notices to residents of the controversial Campa Cola society.
About a week ago, the Supreme Court had dismissed the residents' petition to stay the demolition of their flats till the court decided on a curative petition filed by the residents.
Renowned singer Lata Mageshkar too has a flat on the eighth floor of the Esha Ekta Apartments – part of the Campa Cola Society - which is currently occupied by her nephew, Adinath, son of music composer Hridaynath Mangeshkar.
She also pleaded for the case of the residents on her Twitter account, "I want to tell Maharashtra government that by demolishing the building in the society they would render thousands of people, including many kids and senior citizens, homeless."
She wrote "It's wrong that public should be made to suffer because of the mistake of the builders."
Seven buildings of Campa Cola Housing Society in South Mumbai were built between 1981 and 1989. The builders had permission to construct only six floors. However, one building, 'Midtown,' has 20 floors and another, 'Orchid,'s has got 17 floors.