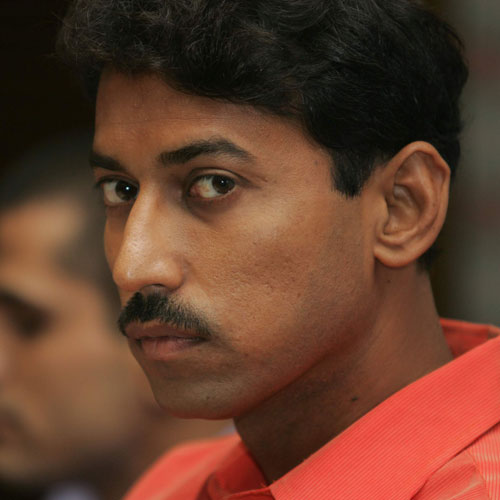 Shooter-turned-BJP candidate from Jaipur rural Lok Sabha seat Rajyawardhan Singh Rathore today said if his party comes to power at the Centre it would lay stress on a fine military policy for promotion of research in defence sector and a strong national youth and sports policy.
"There is a need to encourage research in defence sector in order to promote procurement of indigenously developed defence equipment, as well as promotion of activities for youths, employment generation and sports promotion... and a strong government capable of taking robust decisions in the interest of the nation can deliver this," Rathore told PTI.
Rathore, who joined BJP during the party's prime ministerial nominee Narendra Modi's rally in the city last year, is confident of winning from Jaipur rural constituency.
Asked what role he seeks to play at the nation level, the renowned shooter who bagged the silver medal in double trap shooting in the 2004 Athens Olympics said he was primarily focused on his constituency and would seek positive changes in policies for youths and sports and the defence sector.
"We, the people of the country, need to support a strong leadership and my endeavour will be to give strength to our strong leadership by winning the seat," he said.
"Sports and physical activities should be the integral part of school syllabus. More facilities of international standards and a positive environment for sports are required to be created and the BJP government would do that," he said.
The 44-year-old, who began his career as an Army officer and shoot to fame as international shooter, express confidence of a good start in politics.
"One has to take the first step and we have to learn everywhere. Once we stop learning, we start loosing," he said.
Rathore, a Padama Shri recipient, will face challenge from AICC general secretary and former Union minister C P Joshi in the polls.
"I really do not think that he has the kind of experience that has benefited the country in anyway. Now it's up to the people of the constituency whether they want to elect such a leader or a visionary and energetic leadership," he said.
Improvement in quality of education, development of infrastructure, creation of job opportunities will be among the issues he will be focusing on during electioneering, he said.