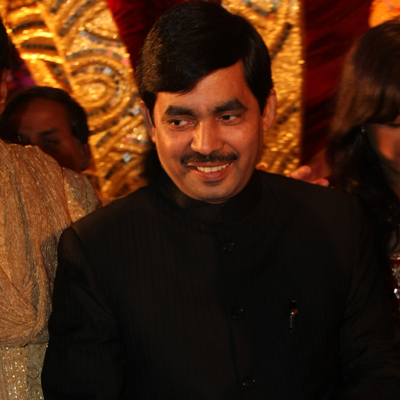 Eyeing a hat-trick from Bihar's famous silk town, BJP's prominent Muslim face Shahnawaz Hussain is banking on the saffron party's tie-up with LJP to gain crucial Dalit support against his rivals, RJD's Shailesh Kumar, JD(U)'s Abu Qaiser and BSP candidate Naushaba Khanam.
About 19.14 lakh voters of Bhagalpur, known for its silk industry which is hundreds of years old producing Tussar silk and Tussar sarees, will decide the fate of 18 candidates on April 24 when it goes to polls.
Seeking to represent Bhagalpur Lok Sabha constituency again, Hussain said the alliance with Lok Janshakti Party (LJP) more than compensates for the loss due to the break-up with Janta Dal (United) last year.
Hussain, who was the youngest minister in the Atal Bihari Vajpayee government, had defeated RJD's Shakuni Chaudhary by 55,811 votes in the 2009 general elections. In 2006 by-polls, he had beaten Chaudhary by almost a similar margin. The by-elections were necessitated by the resignation of Sushil Kumar Modi after he became deputy chief minister of Bihar.
This time, Hussain is confident that 'Modi wave' will help him clinch the seat.
"There is Modi wave across the country. People are fed up with the tyranny of Congress rule. People across castes will vote for change at the Centre," the 45-year-old BJP candidate told PTI.
Moreover, the work done by BJP in the constituency without resorting to any biases will help in mobilising a huge number of votes, he claimed.
"Given the widespread wave in favour of BJP, I am expecting a victory margin of 1.5-2 lakh," he said.
To drum up support for Hussain, BJP's Prime Ministerial candidate Narendra Modi earlier this week addressed a huge rally in Bhagalpur, where the party has won four out of five times since 1998.
Talking about political equations, Hussain said, "We have been able to gain support of Dalit votes which has come with the alliance with LJP. This is more than what we have lost with JD(U) going away from us."
Dalits constitute about 12 per cent and Muslims about 20 per cent of the total voters in the constituency.
Rubbishing the "tall-claims" made by Hussain, RJD's Shailesh Kumar asserted that there is no Modi wave here.
"People are looking for an alternative and this time they will utilise the opportunity to drive away the BJP candidate," said Kumar, a former three-time MLA from Bihpur, one of the assembly constituencies falling under the Parliamentary seat