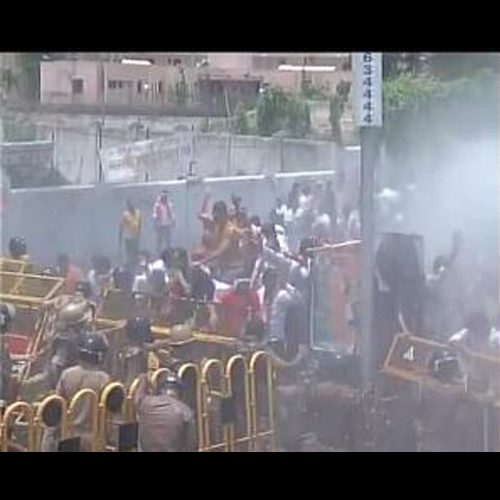 Bharatiya Janata Party (BJP) workers protested outside the UP State Assembly building on Monday against the state government's inability to maintain law and order and its failure to reduce the increasing crime rate.
Policemen failed to convince the protestors to stop their demonstration and had to resort to a baton charge, use of water cannons and teargas shells.
As the crime rate in UP is at its peak, the people have given up on the government. The BJP, which has been looking for a loophole for some time, found the issue of law and order a valid point to protest on. BJP is also raising its voice in the state assembly against heinous crimes being committed in UP, including rapes, murders, etc. due to which legislative business is being disrupted.
The bad law and order condition in UP was recognized specially after the rape and murder of two Dalit cousins came to light last month. This crime was also spoken about in the international media.
Watch the video here: