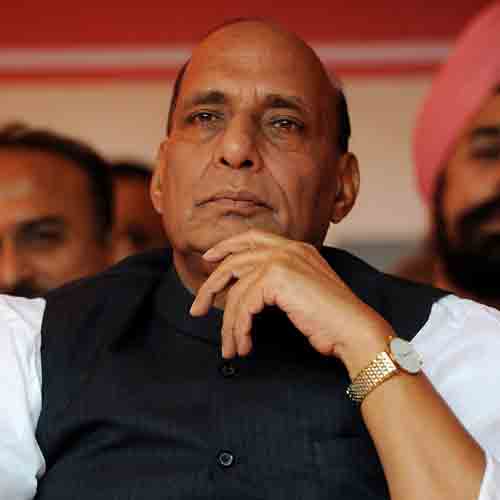 BJP president Rajnath Singh will file his nomination papers here April 5 to contest the Lok Sabha election, a party leader said Monday.
Singh was earlier scheduled to file his nomination April 7, but it is understood that due to some astrological factors, the date has been preponed. Party leaders, however, said Singh will remain occupied April 7, hence the date of filing the nomination has been changed.
The BJP president will first visit the party office at the Vidhan Sabha Marg and then proceed towards the collectorate, BJP MP from Lucknow Lalji Tandon told IANS.
Singh will then go to the district magistrate's office and file the nomination, said Tandon.
The BJP president, a former Uttar Pradesh chief minister, is a sitting MP from Ghaziabad. He has vacated the seat for former army chief V.K. Singh, who is now a candidate from there.