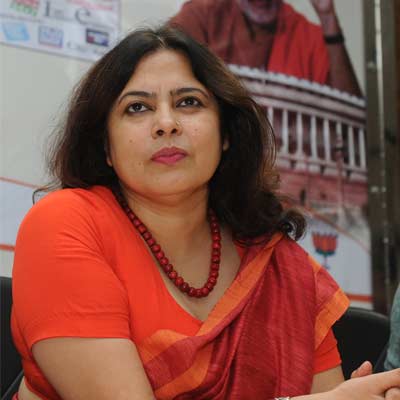 The BJP on Thursday played it safe on remarks made by RSS ideologue MG Vaidya that the party should make some progress on its three core issues - repealing article 370, constructing a Ram temple in Ayodhya and implementing a Uniform Civil Code.
Vaidya on Wednesday told a national daily that there should be "some initiative" on these issues, but said his view was personal.
Bharatiya Janata Party spokespersons on Thursday chose to be cautious over the remark.
Meenakshi Lekhi said "the policies regarding the Ram temple and related matters are the prerogative of the party leadership". She declined to comment further.
Nirmala Sitharaman said "the issues are mentioned in our manifesto" but did not explain how the party was going to move forward on them.
The BJP has already said it was open to alliances with regional parties in order to form the next government at the centre.
Exit polls have predicted the best BJP tally ever, but most have not given it a clear majority in the Lok Sabha.
The three core issues of its agenda are believed not to be acceptable to its allies.
The BJP was not able to fulfill these three promises in its last term in office from 1998 to 2004.