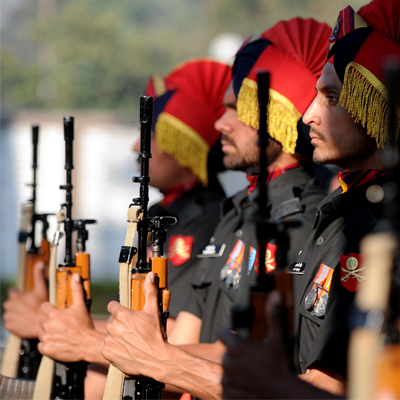 The BJP moved the Election Commission (EC) on Sunday, asking for a halt in the appointments of Vice Army Chief Lieutenant General Dalbir Singh as Army Chief and other appointments in the Lokpal as the Election Commission's model code of conduct has been enforced already.
The party also sought an action against former media adviser Sanjaya Baru, author of The Accidental Prime Minister: The making and unmaking of Manmohan Singh, for listing out the UPA government's achievements during a press release, even though the poll processes were on.
BJP general secretary JP Nadda said, "The government must be instructed that it doesn't make any appointment to important posts as it is in violation of the model code of conduct," after taking a party delegation to Sunil Tripathi, Deputy Election Commissioner. A memorandum was also handed over to Tripathi which said, "The Prime Minister also has landed himself in the collateral responsibility of explaining this indiscretion."
The BJP sought the Election Commissioner's intervention in a letter stating "the tendency that seems to be on the increase in the government to make major appointments during the election process itself. You are aware of the undue haste with which the Naval Chief was appointed".
Further raising questions about the appointments of the Lokpal, the letter also said, "We learn that something similar is cooking in respect of the Army Chief where the present incumbent is due to superannuate in July 2014. We also hear that there is some hurried activity in hastening the selection process of the Lokpal."
The memorandum also asked for an immediate stop in the appointment of teachers across Kendriya Vidyalayas as the model code of conduct is in force.