Several legislators of the single-largest party are not in favour of re-election as they don't want to risk their seats.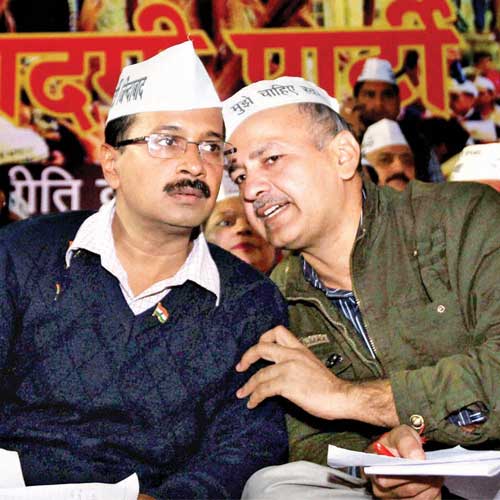 A day after Congress party offered to extend unconditional outside support to Aam Aadmi Party (AAP), several newly-elected BJP MLAs in Delhi assembly have advocated supporting AAP to form government.
Not in favour of re-election, which will become inevitable if none of the parties — BJP or AAP — stake claim to form a government, the BJP MLAs are now planning to approach the national leadership to raise their concerns.
A senior MLA said, "Once they (AAP) form the government they have to fulfil the promises made in their manifesto and people will be able to judge them. There is no harm in supporting them to form government. AAP-led government's failure will favour BJP in next election," he said.
These MLAs also feel that respecting the mandate, party should not force another election on the people and an additional burden on public exchequer. Another section of BJP MLAs said re-elections do not seem feasible as many are not confident of retaining their seats if elections are held again.
One of the first-time MLAs of BJP said no one was mentally prepared for the re-elections. "We have failed to get clear majority. If our leader fails to prove majority, AAP and Congress should stake claim. For sake of politics, we should not force another election on people," he said.
Meanwhile, With President's Rule looking inevitable, the Congress in Delhi is now pushing for a re-election after the general elections. "Let the voters vent their anger in the Lok Sabha. The AAP bubble too will burst by then. If the state elections are held after general elections, probably the Congress will be in a better position," said a senior Congress leader.
The party is also looking for a new Delhi Pradesh Congress president.