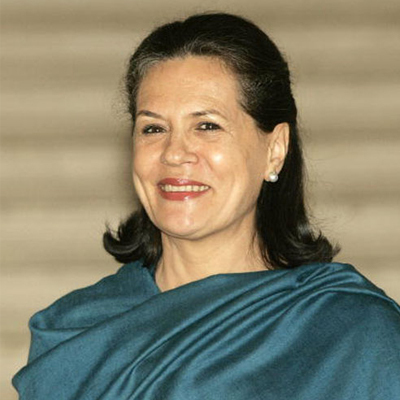 Congress president Sonia Gandhi today said the upcoming Lok Sabha elections is a clash between ideologies of hatred propagated by the BJP-led opposition and that of secularism championed by Congress.
"The BJP-led opposition is spreading hatred, greed and is power hungry. It is whipping up communal frenzy...Be alert from such forces," Sonia said while addressing a rally at Chikhli in the city.
Congress veteran and sitting MP Vilas Muttemwar is in the fray from Nagpur against former BJP president Nitin Gadkari who is contesting his maiden Lok Sabha election. Mukul Wasnik is Congress nominee from neighbouring Ramtek seat.
Sonia said Congress had a history of taking people along with it and never encouraged hatred on the basis of religion, caste and language.
"Lok Sabha elections this year is a clash between two ideologies. One of the two ideologies is spreading hatred and instigating brother against brother, but Congress has no such practice," she said.
Sonia said the BJP-led opposition was interested only in grabbing power and therefore there is a need to remain alert from such tendencies.
"The UPA had introduced pro-people measures like MGNREGA which provided 100-day guaranteed employment. There is Food Security Act for providing foodgrains to the poor. UPA has given free medical treatment to the needy and dwellings to the landless persons," she said.
Sonia said Congress had "helped in strengthening roots of democracy and presented finest example of sacrifices".
She addressed another rally in Lakhani in Bhandara-Gondia constituency in Vidarbha region, where NCP leader Praful Patel is seeking a fresh term.
Union Agriculture Minister and NCP chief Sharad Pawar, Chief Minister Prithviraj Chavan, state unit Congress president Manikrao Thakre and others were present at the rally.