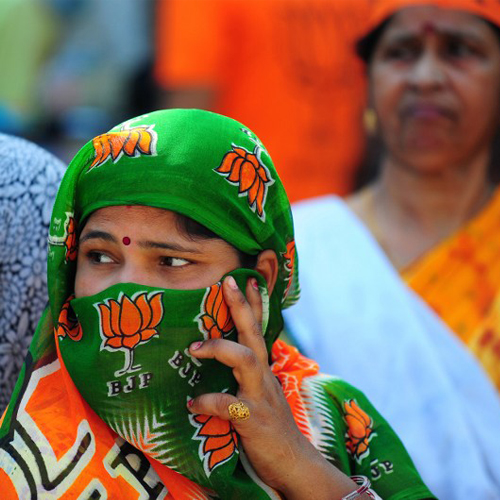 The BJP is leading over the ruling Congress in five of the 14 constituencies in Assam during the counting of postal votes.
BJP national vice president and sitting MP Bijoya Chakravarty is leading in key constituency Gauhati over her nearest Congress rival Manash Borah by 7000 votes, Election Office sources here. In another key constituency Koliabor, Chief Minister Tarun Gogoi's son Gaurav Gogoi of the Congress is trailing behind Mrinal Kumar Saikia of BJP by 3000 votes.
In Lakhimpur, Union Tribal Affairs Minister Ranee Narah is behind BJP state unit president Sarbananda Sonowal by 2600 votes. In Tezpur BJP's Ram Prasad Sarmah is leading over Congress sitting MLA Bhupen Kumar Borah by 1421 votes.
In Barpeta, Chandra Mohan Patowry of BJP is ahead of sitting Congress MP Ismail Hussain by 5000 votes. In Dhubri, sitting MP Badruddin Ajmal is leading by 3299 votes over Wazed Ali Choudhury of Congress