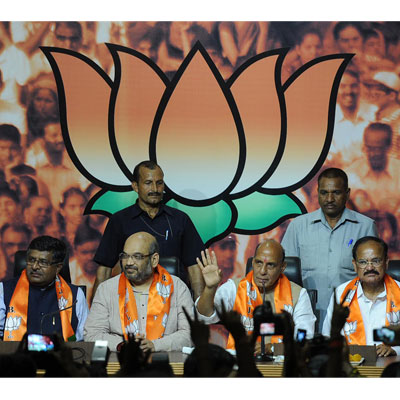 The Bharatiya Janata Party (BJP) launched an online membership campaign drive across Delhi here today.
Senior BJP Leader LK Advani and Union Home Minister Rajnath Singh launched the campaign which is being done in order to strengthen the party's cadre base ahead of Assembly elections.
"We had said before coming to power that we would continue the membership campaign even after our party comes to power. Looking at the kind of inclination of the people of the country towards our party due to its good governance we have decided to launch this campaign," said Singh.
"People have shown trust and faith in our party and therefore a lot of them are keen on joining the BJP. I am glad that we have launched this campaign would especially like to congratulate the IT sector today," he added.
Singer Shibani Kashyap also joined the party via its online membership campaign.