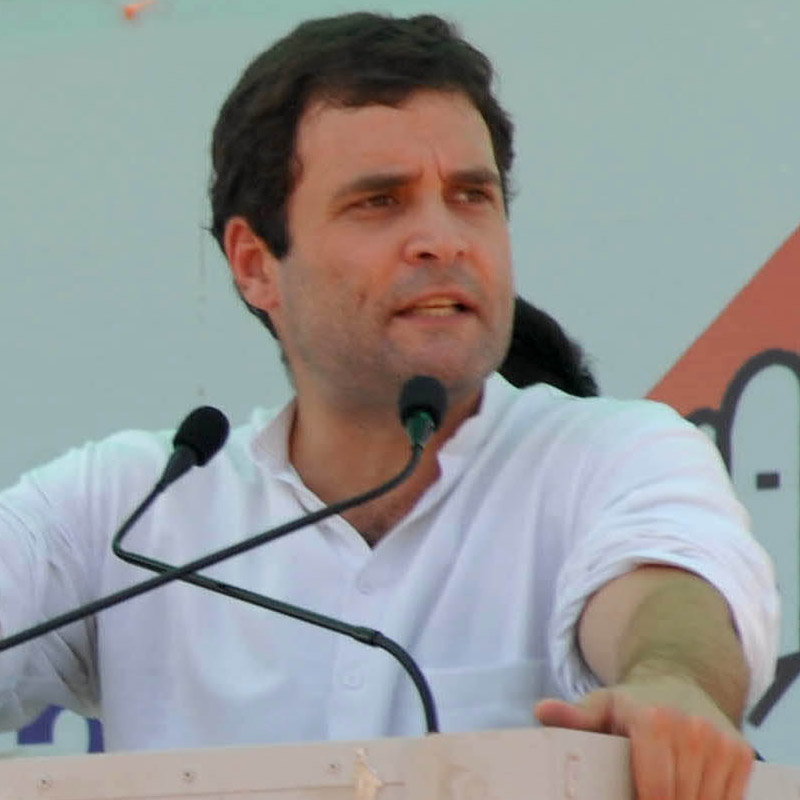 Congress vice president Rahul Gandhi has described the BJP as the party of Nathuram Godse, the assassin of Father of the Nation Mahatma Gandhi.
Addressing a rally in Unnao, Gandhi said the Congress Party was Mahatma Gandhi's party.
"The Congress Party is the party which takes everyone together, talks about brotherhood and connecting all religions, castes and regions, and is Mahatma Gandhi's party. On the other hand, there is the BJP, which divides people. On the one hand, it is Gandhi and on the other, it is Godse," said Gandhi.
The rally in Unnao District took place on Wednesday and Gandhi's address was essentially anti-Modi in content.
"From their language, it appears as if no one ever did anything for Gujarat. Only one person knows everything and his name is Narendra Modi. What do they know? What did they do? As if only one person knows everything about Gujarat, Unnao, India and the world. And, you are just not needed," said Gandhi.
The election has turned into a face-off between Rahul Gandhi, best known for his famous last name, and Modi, who has been lauded by Indian corporate leaders and foreign companies for his business-friendly policies and his Gujarat model.
Gandhi boasted of Congress's plan of building an industrial corridor and other infrastructural projects that were underway.
"We readied industrial corridor, built big roads, established facilities for electricity and water and trains to carry goods. The Japanese government is helping us. We will connect the industrial corridor with thousands of factories. We will build them in Uttar Pradesh also. And, five years from now, when you will look at your watch, you will find labels like 'Made in Unnao', 'Made in Uttar Pradesh' on them."