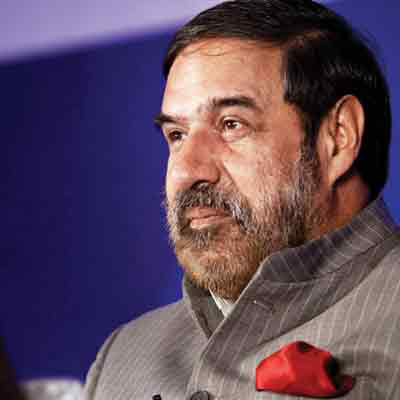 Congress on Friday claimed that once the Lok Sabha elections are over, the lid will be off on how BJP spent an "unprecedented amount of black money" including on use of helicopters in its bid to wrest power.
"All things will come out. How all resources were managed for the campaign blitzkrieg. Rs 10,000 crore were spent only on publicity. There are other expenses in elections as well," party spokesman and Union Minister Anand Sharma said.
He told reporters that Congress was aware of how much money was given to BJP's 300-odd candidates.
"We also know 80% of the expenditure for use of helicopters is to be paid abroad as the choppers are leased from there. All these things will come out. You people will bring it out and whole nation will know, what is the truth," he said.
Claiming that 80% of the money being spent on the campaign was black money, Sharma said huge advertisements to national and regional newspapers must have cost a fortune.
Dubbing Ramdev as a "dhongi baba (fraud)", he said the yoga guru exposed himself before camera on the issue of black money sometime back.