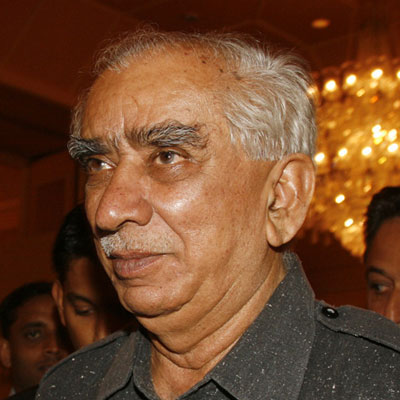 BJP on Saturday expelled senior leader Jaswant Singh from the party for six years.
Jaswant Singh is contesting as an Independent from Barmer and refused to withdraw his candidature on the last day of withdrawal today.
Party sources had earlier said Singh was likely to be expelled from the party because as per BJP constitution, any partyman contesting against official candidate is liable to be expelled.
"Jaswant Singh has exhausted all constitutional options available to the party by deciding not to withdraw from the contest," a senior leader said in New Delhi.
Meanwhile, BJP's Rajasthan state unit also said it is mulling disciplinary action against its rebel leaders, including Singh and Subhas Maharia.
BJP state president Ashok Parnami, without naming Singh or Maharia, said in Jaipur that the party's disciplinary committee would serve notices to all rebel candidates and they could be expelled from the party for six years.
"We have sought details about all such rebel candidates which will be referred to our disciplinary committee, which will take action against them as per the party rules. Rebels are expelled from the party for six years," Parnami told reporters.
Former Union ministers Singh and Maharia filed their nominations as Independent from Barmer and Sikar parliamentary constituencies, respectively, after BJP denied them tickets.