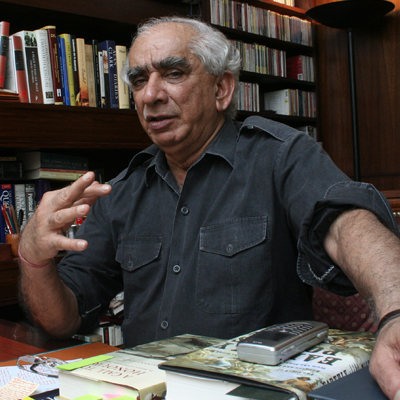 Veteran leader Jaswant Singh was expelled from the Bharatiya Janata Party (BJP) late on Saturday night for a period of six years.
A press release issued by Jagat Prasad Nadda on Saturday night stated that under Section 25(9) of the Party's constitution, any party member contesting against the party's official nominee will be expelled from both the state and the national positions. Therefore Jaswant Singh (Member of Parliament and the National Working Committee) and Subhash Maharia (special invitee to the National Executive) have been expelled with immediate effect.
Trouble between Singh and the party began when the BJP refused him a ticket to contest from Barmer, and instead granted the ticket to former Congress party leader Sonaram Chowdhry, who had joined the BJP less than a fortnight ago. Choudhary is a prominent leader of the Jat community and had earlier represented Barmer as a member of Parliament.
When he was denied the Barmer ticket, Jaswant Singh had said, "It is deeply regretful that this is the second occasion for such a happening; the first was an abrupt and insulting expulsion from the party, that, too over the telephone. This second is an involuntary act occasioned by unacceptable conduct by the party leadership in respect of the Barmer-Jaisalmer parliamentary constituency. This constituency is my home. I was born here, in village Jasol; my mother was from Khuri, a village in Jaisalmer district. I have long sought to contest from here, but have consistently been denied this privilege. Now, for elections to the 16th Lok Sabha, I had let it be known to the party president, also the leader of the NDA, plus the leadership of the Lok Sabha explaining that I shall not be contesting from Darjeeling, as I have already done whatever I could for them in this strategically important region of the country."
According to Singh, the BJP had violated its own constution by not giving him a ticket. He said there had been some "transgressions taking place" in the party and that he faces a challenge because he wants to expose the fake BJP.
This is the second time Singh is being expelled from the BJP. The first occasion was when he praised Mohammad Ali Jinnah in his book Jinnah - India, Partition, Independence.
Jaswant Singh was the NDA nominee for the position of vice president in 2012.
Also Read: dna analysis: Is Jaswant Singh fighting a war of supremacy?