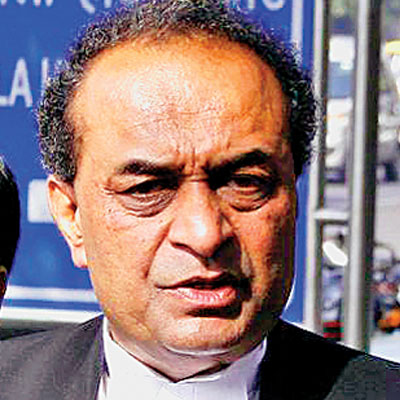 Senior Supreme Court advocate Mukul Rohatgi has been appointed the new Attorney General of India, the top law officer of the country.
dna had first reported on May 13 that Rohatgi was the front runner for the AG's post and another senior advocate, Ranjit Kumar, would likely be made the Solicitor General (SG). The Modi government is yet to notify the name of SG, the country's second senior-most law officer. The Centre is likely to issue a notification for the post of additional solicitor generals (ASG) for the Supreme Court as well as various high courts.
Among those who are likely to be named are senior lawyers Pinky Anand, Maninder Singh, Aman Lekhi, Sanjay Jain, Indu Malhotra and Neeraj Kishan Kaul.
Rohatgi and Kumar are considered to be proximate to the BJP and Prime Minister Narendra Modi.
Confirming his appointment, Rohatgi told media, "My priority would be to streamline the litigation process, to cut down litigation between government departments and PSUs... New government will co-operate in this aspect as this government wants to change a lot."
Rohatgi is the lawyer for BJP, defending the party now in the government, in several cases, including in the infamous Babri Masjid demolition case in the Supreme Court. He has defended politicians J Jayalalithaa in corruption cases as well as the Gujarat government, which was being led by Modi until recently. He has also defended BJP general secretary Varun Gandhi against invocation of preventive detention under the National Security Act against him for his alleged provocative speech in Uttar Pradesh in 2011. Recently, the senior lawyer appeared for yoga guru Ramdev Baba in a case to transfer all cases against him for his "honeymoon" remark against Congress vice president Rahul Gandhi.
Rohatgi had served as an Additional Solicitor General (ASG) in the earlier NDA regime, and is considered to be close to finance minister Arun Jaitley and law minister Ravi Shankar Prasad.
"They are my good friends. They will help me in my endeavour," said Rohatgi. "I appeared for a lot of corporates. There won't be any conflict of interest."