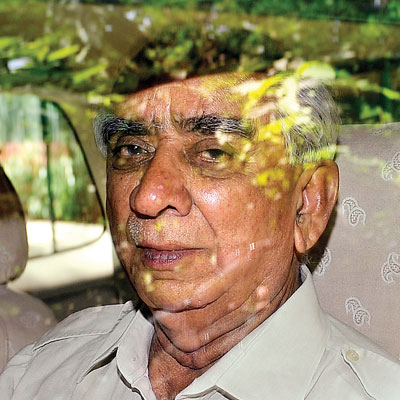 Prime Minister-designate Narendra Modi, who held hectic parleys at Gujarat Bhawan all day on Friday, has kept everybody on tenterhooks over the selection of his council of ministers.
Even though speculation is rife over the names that will figure in his cabinet, the party's top leadership is keeping its cards close to its chest on who will get which portfolio just three days ahead of the swearing in ceremony on May 26.
Modi has sent a clear signal to his party and allies to refrain from indulging in lobbying for posts or berths in the ministry. A party leader said his message has sunk in and it has put a stop to lobbying.
The Modi cabinet, which is likely to be much smaller, is expected to take final shape by Sunday. Ever since Modi returned from Gandhinagar on Thursday night, Gujarat Bhawan and RSS headquarters at Jhandewalan have become the two hotspots of political activity. BJP leaders have been juggling between these two places.
Senior BJP leader Arun Jaitley and Modi's close aide Amit Shah had a long meeting with Modi at Gujarat Bhawan on Friday morning. Simultaneously, former BJP president Nitin Gadkari reached the RSS office in Jhandewalan where RSS leader Indresh Kumar was present. All the leaders, sources said, were discussing Modi's cabinet.
Later in the afternoon, Shah and Jaitley went to the RSS office for more than an hour. Newly elected MP from Pratapgarh, Kuwar Harivansh Singh of Apna Dal, an NDA alliance partner in UP, Madhya Pradesh's higher education minister Umashankar Gupta and Lok Sabha member from Telangana, Bandaroo Dattarey also met RSS leaders during the day. Leaders of Gorkha Janmukti Morcha (GJM) held a courtesy meeting with RSS leaders.
Meanwhile, MDMK chief Vaiko, an NDA ally, met Modi at Gujarat Bhawan, opposing the invitation extended to Sri Lankan President Mahinda Rajapakse. "Mr Modi should reconsider the decision to invite him (Rajapakse)," Vaiko told reporters outside Gujarat Bhawan.
Later in the afternoon, BJP president Rajnath Singh, Gadkari, Jaitley and Shah returned to Gujarat Bhawan and again held a meeting with Modi.