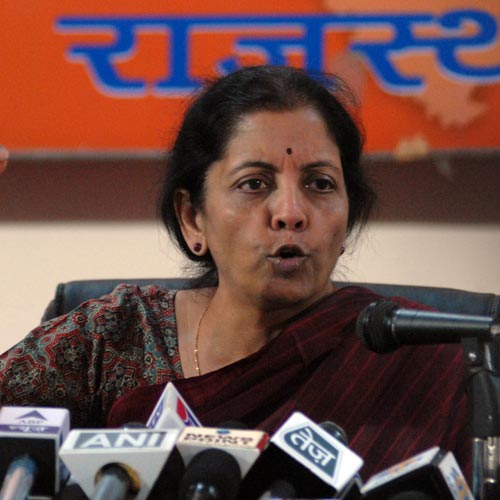 The Bharatiya Janata Party (BJP) on Tuesday said that they would oppose the amended Communal Violence Bill, which is likely to be tabled in the winter session of the Parliament.
"A law which by birth makes a person a defendant, being accused of a victim allegedly violated upon, does not hold good at all. The communal violence bill, its intention itself is very communal and therefore we reject it," said Nirmala Sitharaman, spokesperson of BJP, addressing a press conference in New Delhi.
"We think it is discriminatory. We think it leaves a lot of things conveniently but not judicially for interpretation," said Sitharaman.
"Hoping to bring in greater sense of fear among those wrong doers, only as it being introduced bringing division in our politics, polarising people and for the Congress party which believes in polarisation in political matters, seeks vote on polarisation, seeks vote on appeasement. This is a tool with which they are coming to play their usual politics of communal appeasement," she added.
The Prevention of Communal and Targeted Violence Bill, which was redrafted by National Advisory Council headed by Sonia Gandhi, is facing strong opposition from several parties, will be tabled in the winter session, starting from Thursday.
After the recent violence in Muzaffarnagar, Minority Affairs Minister Rahman Khan had shot off a letter to Prime Minister Manmohan Singh urging him to bring the Bill in the House at the earliest opportunity. The legislation defines communal and targeted violence and imposes a penalty on public servants for negligence of duty. It also strengthens the rights of the victim in the criminal justice system and envisages a national standard for all affected people.