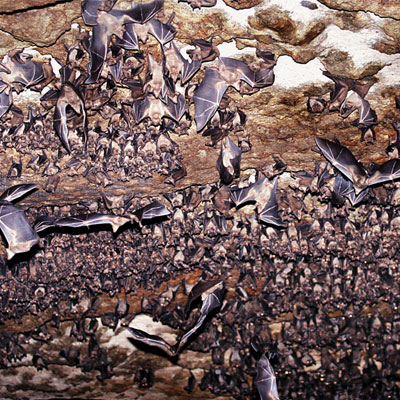 Entangled to a kite string, a bat kept dangling from a tree for three days until a Mahim resident helped rescue it on Sunday.
Harish Kore, who is into film production, was at home on Sunday. His mother alerted him about a bat on a nearby tree that needed to be rescued. After checking the situation first hand from his window, he got ready to go to Shivaji Park fire station to alert the firemen.
Kore, in fact, walked to Shivaji Park fire station. A fire officer and five firemen immediately started the engine of a fire tender and rushed to Bhandar Gali on Lady Jamshetji Road in Mahim. Kore too came along with them.
"We were alerted about the bat at 10.36am. By 11.25am, the firemen were back at the station," informed a firemen attached to Shivaji Park fire station.
It took half an hour to carefully free the bat.
"I didn't want that mammal to die there hanging in front of me and it was not possible for me to climb up the tree to get it down. Therefore, I decided to get help from the fire department, which I got without resistance," said Kore.
During Makar Sankranti, when people fly kites, the fire department is filled with similar emergency calls from concerned individuals asking them to rescue birds in their respective localities. The Mumbai Fire Brigade always lives up to people's expectations.