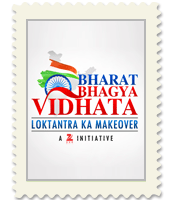 To instill road discipline and promote road safety among children, more than 50,000 high school students across Karnataka will be given training on the issue in the next one year.

A city-based NGO, which is launching the initiative, is also looking to train around 5,000 women from villages and city slums on road safety in the next six months.

Students of classes VII and above of mostly government schools will be taught aspects of road safety such as the importance of using footpaths while walking, being alert while crossing roads and tips to follow for safe journeys by public transport.

Attractive audio-video media, charts, photographs and street plays will be deployed to drive home the message to high school students, who are, in turn, expected to educate their younger schoolmates.

The programme will target children in areas like KR Puram, Hoskote, Varthur and Whitefield and cover about 65 villages in and around those areas.

AM Muralidharan, president (construction equipment), Volvo India, says trainers from their company would visit schools after classes or on holidays to counsel and educate the students on road safety.

"Trainers will also provide examples to help the children understand the importance of safety on roads. We expect these students to then go across and counsel their peers and younger children," says Muralidharan.

Subsequently, the trainers would visit the schools every three months to update them on other safety measures.

Experts say it has become necessary to instill road discipline among children as the number of road accidents is on the rise. Bangalore witnessed 5,502 road accidents last year, according to the ministry of road transport and highways.

The initiative between the NGO Hope Foundation and Volvo is also expected to rope in the traffic police as well as the municipality at a later stage.

About the training for women, Sunitha Pai, corporate communications manager of Volvo India, says they will mainly train women who are engaged with self-help groups (SHG) and wield some influence over their peers.

"So that these women can train other women. Repeated counselling can be a major factor in curbing a large number of road mishaps and accidents," says Pai.