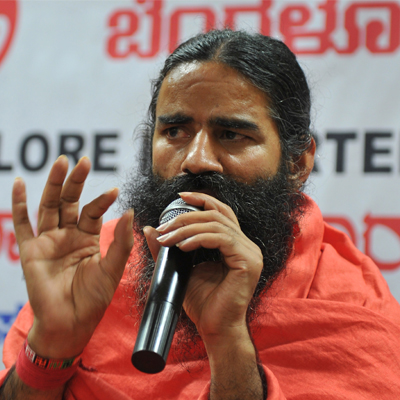 Congress Party legal cell head KC Mittal, on Saturday said that what Baba Ramdev has said about Dalits is an insult to that community, and should be seen as a serious offence.
"It is a statement against the Dalit community. This statement is insult of the community as a whole. These are very serious offences under the Indian Penal Code and also under the SC/ST Act. He should be prosecuted and arrested. As a matter of fact, there is no provision for bail for someone violating the SC/ST Act. Whatever he has done is a serious offence," Mittal said.
"What kind of people is the BJP getting involved with. It seriously reflects on of their bonafides. It shows how serious they are on national issues. You can't push a country into the hands of such people. We are filing a complaint with the Election Commision, and cases are also going to be registered. I think the entire community should come out together. It is calling for a very serious action against him. He is indecent and not in tune with the culture and traditions of our society," Mittal added.
A first information report ( FIR) was filed against Baba Ramdev on Saturday for his comment that Congress vice president Rahul Gandhi went to the houses of Dalits for a honeymoon and for picnics.
"He goes to Dalits houses for a honeymoon and for picnics. Had he married a Dalit girl, then his luck could have clicked and he would have become the Prime Minister," said Baba Ramdev at a programme on Friday.
He said unlike Rahul, Narendra Modi and Ramdev had not become "fakirs" (single) under compulsion.
"Us bechare ki bhi kismat kharab hai (Rahul is unlucky)", Ramdev said.
"His (Rahul's) mother says that if you marry a foreigner girl, then you cannot become the PM, and this boy does not want to marry an Indian girl. His mother wants that first he becomes PM, and then, marries a foreigner", he added.
Baba Ramdev later said he was willing to withdraw the comments if they have hurt Dalit sentiments.
He also rejected allegations by the Congress that his yoga camps are being used for political gain. He said that he had as much of a right as anyone else to air his views.