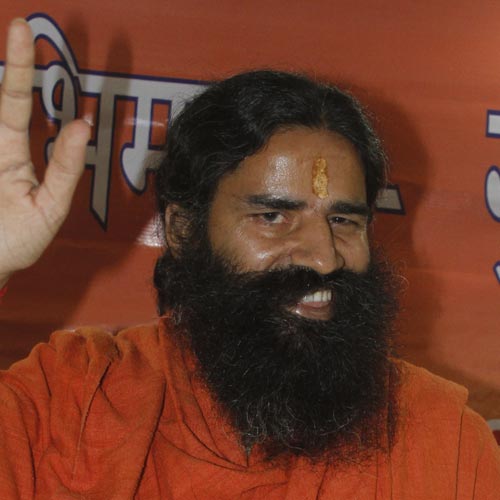 Yoga guru Baba Ramdev, who has been spearheading a national campaign against black money, alleged that the Congress party has created a state of anarchy in the nation.
"Congress had created an atmosphere of economic and political anarchy and distrust in the country. However, people developed a lot of faith in Modi and people feel that Modi can pull the nation out of this political and economic instability and distrust," Ramdev said while addressing mediapersons on Saturday in Fatehpur.
The Congress party, and its allies face a struggle to be re-elected after a decade in power due to public anger over the economic slowdown, high inflation and a string of corruption scandals.
Ramdev has been touring India to garner votes for the Bharatiya Janata Party (BJP), after the party accepted his proposal to bring back black money stashed in foreign banks if voted to power.
Ramdev justified the demand of Amit Shah, aide to prime ministerial candidate of India's main opposition, the BJP, Narendra Modi, for an inquiry into the alleged gun trade case in which Congress leader, Ajay Rai, has been alleged to be involved.
"This nation was divided by the Nehru family. The Kashmir issue was created by Nehru. If China infiltrates into this nation, and China has occupied a large portion of the country, so much so that it had reached till Tezpur is because of the weakness of the Congress. Congress is hugely responsible of pushing the nation into Maoism, Naxalism and terrorism because it conspires to keep a state of anarchy in the nation by promoting anti national powers. So whatever Amit Shah has said is nothing surprising or new," added Ramdev.